My Blythe wig from
Blythaholic
came today, and I am so glad that it works. I was really starting to worry that I would HATE Kirsten because the last wig looked so abysmal on her. The wig cap DOES show on this wig BUT it's OK because really, it's a pale blond wig and it's really hard to tell unless you're right up in her face.
Let's take a look at the whole process...
First, we have a few pictures from the ebay seller I purchased her from for about $62+shipping (a bit steep considering the condition she was in but I wanted the Silver Eyes)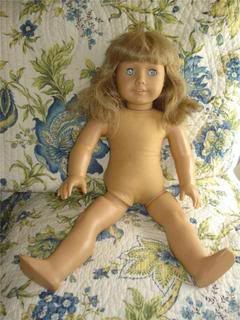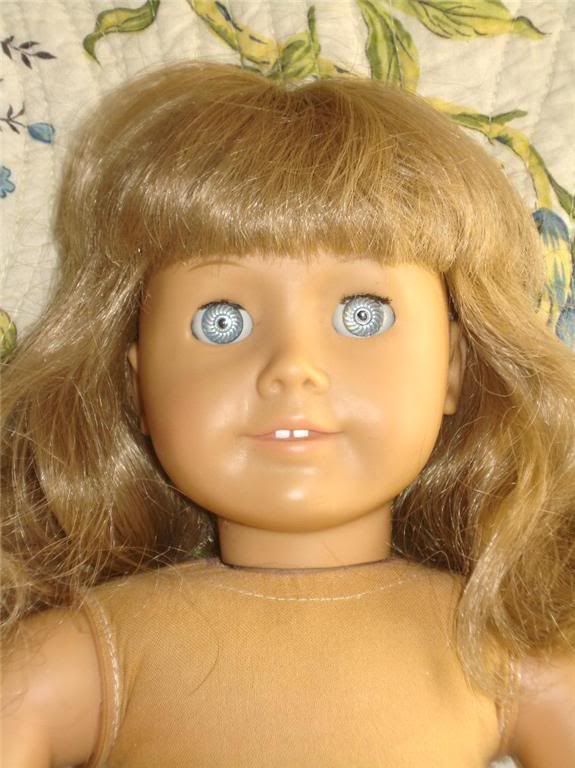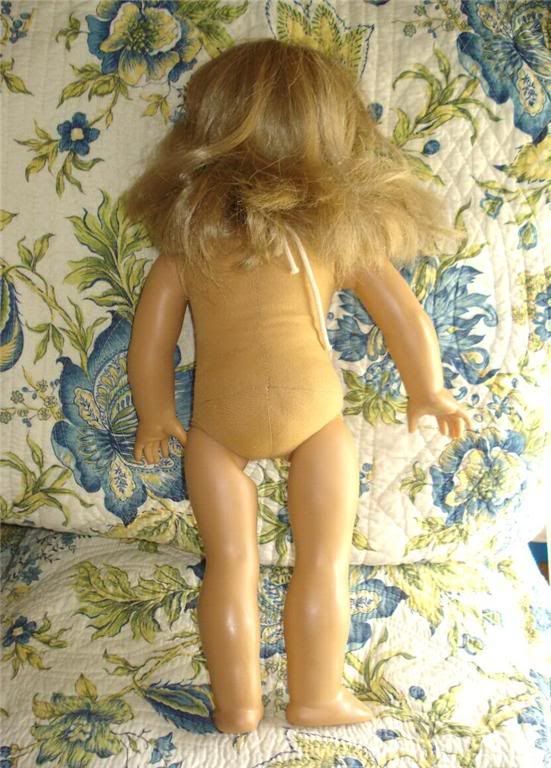 When she got here, she felt rather greasy and her wig was in HORRIBLE shape. It wasn't just chopped; It FELT nasty, so the first thing I did was get rid of it...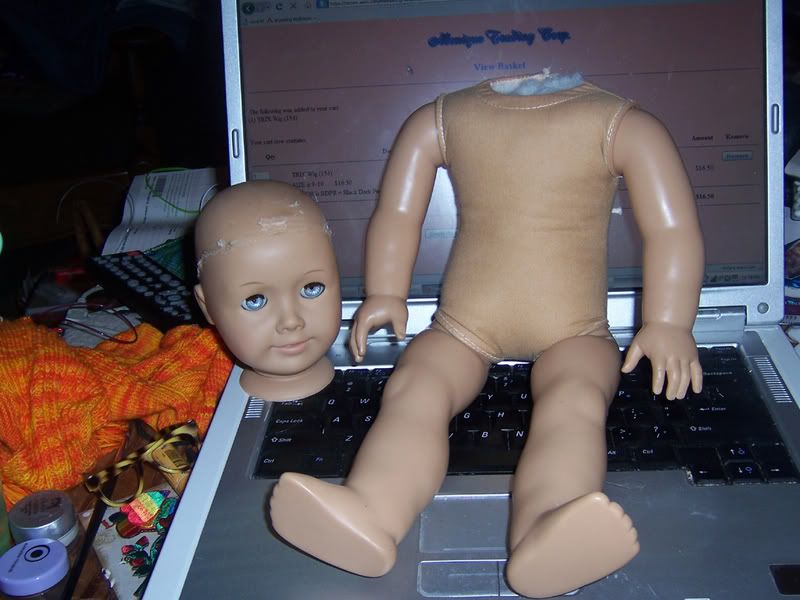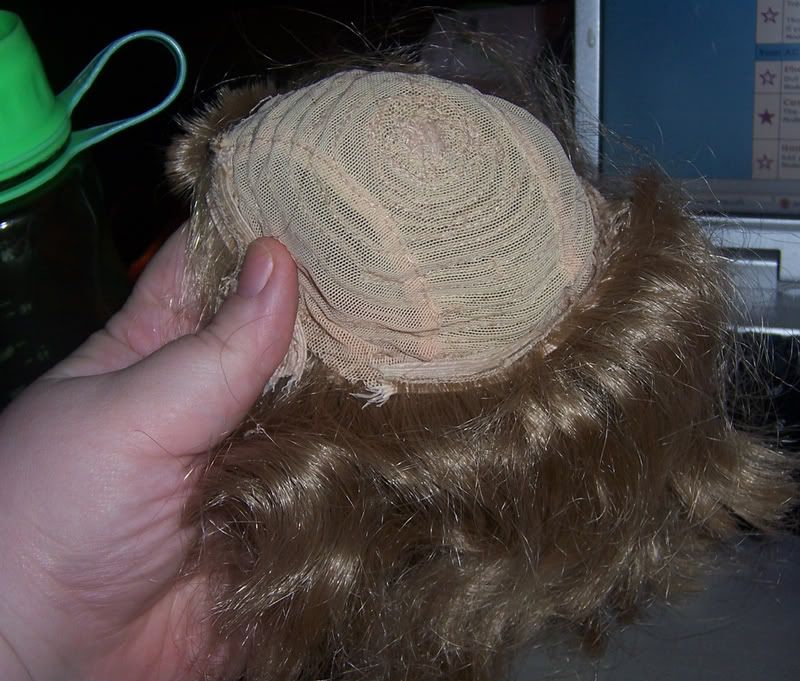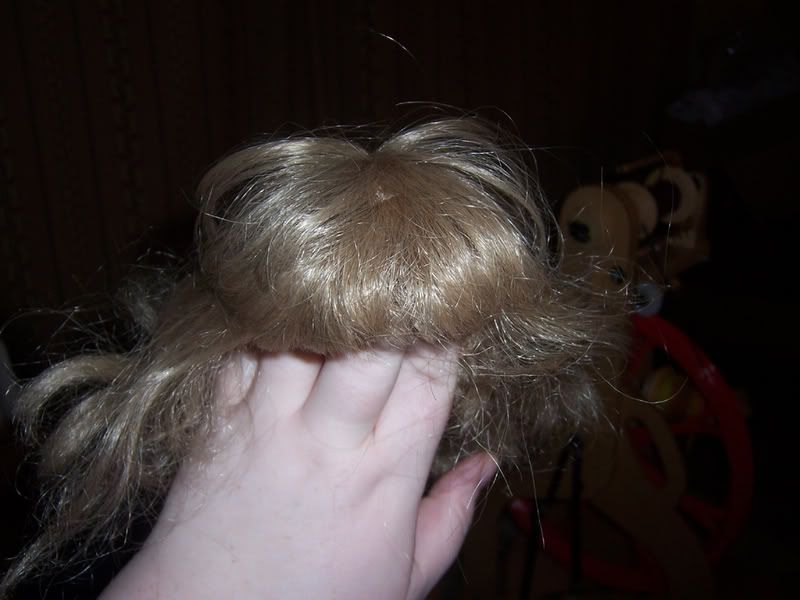 At this point I decided to take a Mr. Clean magic eraser to her because she had a very small mark on the back of her arm... I discovered this: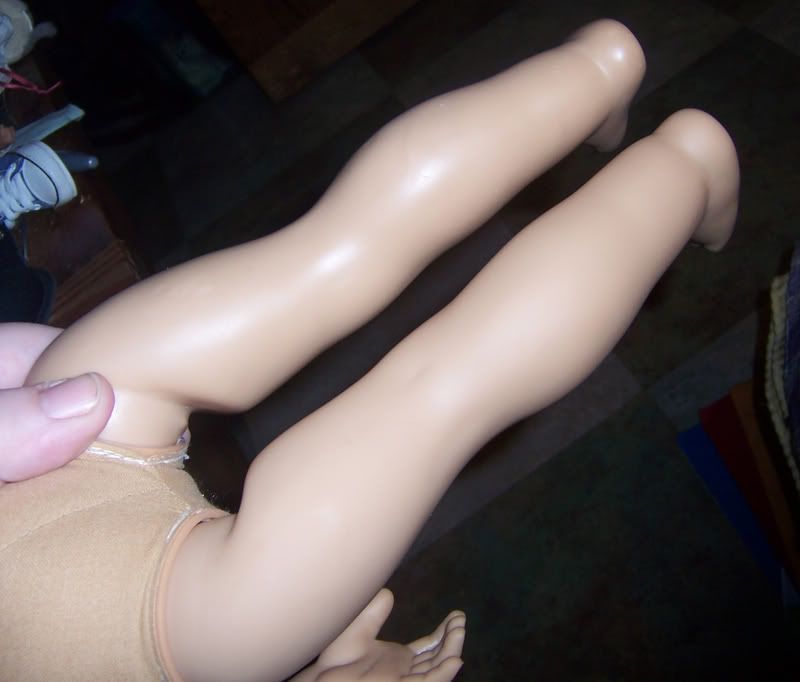 I could not for the life of me get the color difference but do you see how one leg is shiny and the other is not? The SHINE is GRIME. And here I just thought the vinyl was, well, being sticky vinyl. Nope. It was grime. I don't know what was all over that doll but I cleaned her up. The mark on her arm, however, is still there. I don't care.
Then I made Cerys lend her some clothes for deceny's sake..
She ends up looking like a cancer patient, poor thing, but fortunately the new wig is on the way...
And... FINISHED with her new wig on!
As of yet she's still unnamed but the tentative back-story is that she's Fae-touched and has dead parents and lives with her grandmother; I imagine I'll flesh that idea out more later. After I show Jeremy the pic of the new wig. He was really worried that the pale blond was too white and would make her look old, which I think is a complete crock because honestly there's no making the AG facemold look OLD. Srsly.
Oh, and in my woes, I was going back over my BJD order last night and I realized I had put the incorrect zip code. D'oh. I emailed them about it but WHO KNOWS if they'll read it, as they are Korean and I'm not sure if they even speak english at all or just use a translating software. However I did find a place to update my delivery address so hopefully that will make it a moot point. Also WTF $80 shipping! If I wasn't so in love with the fucking doll I would have gone to
Junky Spot
or
Denver Doll
and picked something out there. However, I fell in love with
Ligaya
- worse for me, lol. Still, since she was 40% off she still came to over $100 than her normal retail price so *meh*